Banners, Signs and Brow Dodgers

We offer digitally printed vinyl adhesive signs, banners and brow dodgers for stations/units, cutters and ships. We also offer banners and vinyl signs for all businesses and events.

Vinyl Signs:

We offer digitally printed 3m Adhesive Vinyl, this is a heavy duty product, and has long lasting duribility. If you want the most durable adhesive you can find, then 3m is the choice for you!

Brow Dodgers/Banners:

We offer digitally printed 13oz Outdoor Scrim Vinyl for brow dodgers and banners. This is a heavy duty material capable of withstanding tough weather conditions and will last for years.

Our vinyl banners are produced with banner welding, as well as grommets placed (usually) every one 1½ - 3½ feet. However, you can easily specify grommet placement by letting us know your requirements. Our brow dodgers and banners are also highly water and weather resistant.

We also offer double-sided banners at a great price. These banners are printed on double sided 15oz vinyl material and will hold up just as well as the single sided ones. Two-sided banners will be finished with a 1 1/2" white border.

Free Quote:

To get a free quote, just email or call us with the size, artwork and delivery time and we will give you our best possible price.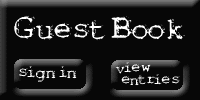 Banners, Signs & Brow Dodgers